I love Adidas

I had to post this as soon as I saw it! Just look how it shines. This is an amazing work of art...




GABRIEL URIST X ADIDAS TS PRO MODEL - $385

photo courtesy of Sneaker Freaker.


Another oh my...what in the world???




Turns out Ne-Yo got himself arrested for wreckless driving and no license and he was actually lookin pretty fresh at the BET Honors Awards...hmmm we gotta do better my friend...

photo courtesy of YBF.


Is T-PAIN serious???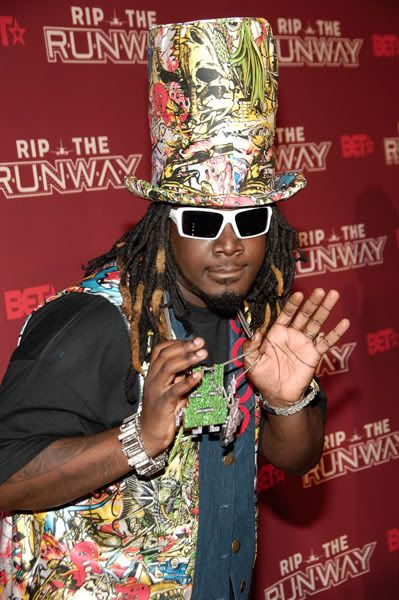 He appeared at BET's Rip The Runway lookin like this...he looks so crazy. T-Pain honey it's not very cute...at all...

photos courtesy of YBF.

Oh yea and J.Lo and hubby Marc Anthony are now parents of two wonderful little babies. Congrats to them!